Deck railing can take your outdoor space from okay to outstanding in an instant.The top rail profile and baluster style,the design of railing parts that BH railing can provide,as well as the finish and colors you choose,can all work together to give your deck a customized,well-coordinated look.And let's not forget,when it comes to increasing deck safety and security,outdoor railing is essential.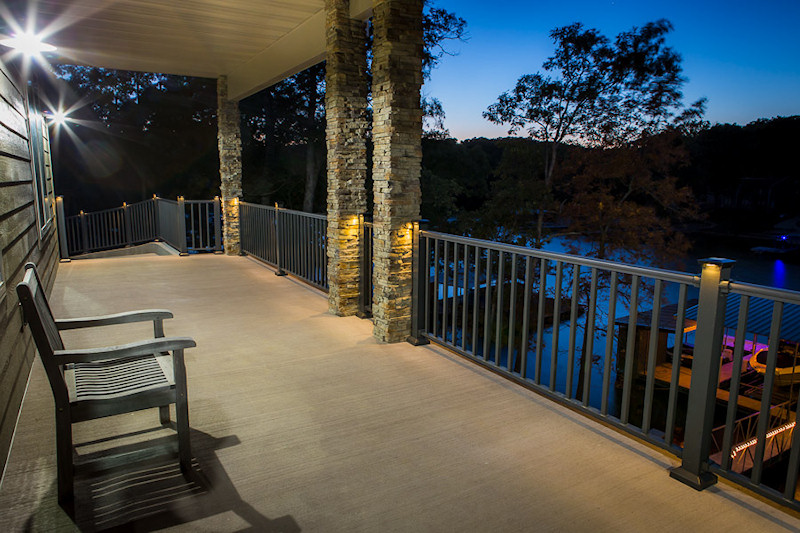 Below you'll find answers to the most-commonly asked questions regarding porch and deck railing.Use this information to help you select the best products for your home and your lifestyle.
Do I have to install a railing system?
Deck railing greatly increases the safety and security of your space. Building codes vary from state to state, but in general, all single-family residential decks that are higher than 30" above grade are required to having a railing system that is 36" or greater in height.

What type of deck railing should I use?


The type of railing you select is entirely up to you. Before you make your decision, spend some time browsing through our photo galleries for inspiration. We offer both innovative luxury designs and cost-effective models,providing the right solution for all property types.

How do I care for the railing?



Low Maintenance

With BH Railing,you do not have to worry about ongoing maintenance or costly repairs.Wood railings are prone to rot and wear while iron and metal railings easily rust.Our aluminum railings are the lowest maintenance choices for your property.They are rust-free,corrosion-resistant,and do not require any paint or ongoing maintenance.BH Railing is able to withstand the extremes of weather and temperature,unlike other models.Our railings do not warp or rot,and can be used in any outdoor application.




Reliability

As an industry expert,BH Railing doesn't only focus on creating quality products.We work with each of our clients to make sure that we are matching their needed schedules,prioritizing timely delivery and service,as well as making the entire renovation process as easy as possible.We provide prompt,reliable service that is flexible to meet your needs.Renovations can be stressful,so let our professional experts make the experience easy for you.